Update May 11, 2012
An author, Anthony Watkins, came across this article and informed me of additional material to consider. His book, Peace Corps: The Icon and the Reality, is available on Amazon.com, and more recently I was able to interview one of the key sources, Chuck Ludlam. Listen to that interview here (MP3, 52 minutes):
[audio:http://overseasradio.com/archives/fsm/00150_FSMWed2.mp3|titles=Chuck Ludlam]
Chuck Ludlam has participated in the Peace Corps twice, testified before Congress for reform, and is bringing a lawsuit against the program. Apparently, those within the program do not want participant reviews released. I wonder why.
For more information on the Peace Corps, Watkins and Ludlam recommended these two websites:
Peace Corps Wiki "a collaborative project whose goal is to create a free, interactive, and up-to-date source of information about serving as a volunteer with the U.S. Peace Corps;"
Peace Corps Online "the independent news forum serving returned Peace Corps volunteers."
Another site, recommended by Ludlam for a comprehensive list of Peace Corps alternatives, is TransitionsAbroad.com.
January 12, 2012
The Peace Corps may well be the pinnacle of emotionalism in American politics—a program which appeals to ideals of world peace, cultural enrichment, eradication of poverty, and whatever else you want to add to the list. The results, however, are not so compelling, and a column on the matter by Jim Bovard of the Future of Freedom Foundation brought this to my attention in 2011.
Jim came on the show to explain the nature of the Peace Corps' failures, but I also wanted to have an alternative for people to consider. One can still conduct charitable work abroad, even if he does not wish to do so as part of a government bureaucracy. And Theresa Higgs of United Planet, a non-profit organization, explained how she and her colleagues prepare and connect people with volunteer opportunities abroad. Below is a 12 minute clip drawn from those two interviews:
The full Jim Bovard interview (16 minutes, MP3):
[audio:http://thestatelessman.com/wp-content/uploads/2012/03/JamesBovard1.mp3|titles=Jim Bovard]
And the full Theresa Higgs interview (27 minutes, MP3):
[audio:http://thestatelessman.com/wp-content/uploads/2012/01/TheresaHiggs.mp3|titles=Theresa Higgs]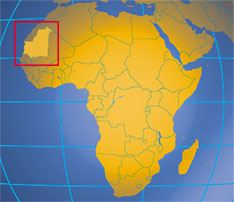 In the second hour, I had an old friend on, someone who is my go-to man for all things Peace Corps. Eli Groener, a recent Masters graduate with a speciality in international conflict resolution, believes in the Peace Corps, although not necessarily for everyone, and he appreciated the opportunity to participate. He was stationed in Mauritania—yeah, I know, where is that?—and he offered a counterweight to the criticism of Bovard (49 minutes, MP3).
[audio:http://thestatelessman.com/wp-content/uploads/2012/01/Stateless-Man-18-Jan-2012-Part2.mp3|titles=Eli Groener]